Tore Buhrkall has during the last 12 years worked as a farm manager on a large multiplication farm that is one of Danish Genetics' partner companies, Sandager Skovgaard Genetics. Now he is changing his title from farm manager to head of technical department on September 1st when he will start at Danish Genetics.
In his role as head of technical department Tore Buhrkall will contribute with his strong competencies and experience within breeding and multiplication in order for the company's genetics to contribute as much as possible with the end users globally.
"I am bringing a practical and operational knowledge about pig production to Danish Genetics. I intend to use that knowledge to add and upgrade the resources to ensure that the potentials of the genetics are fully utilized and contribute to creating the best results on the farms," Tore Buhrkall tells about his new job.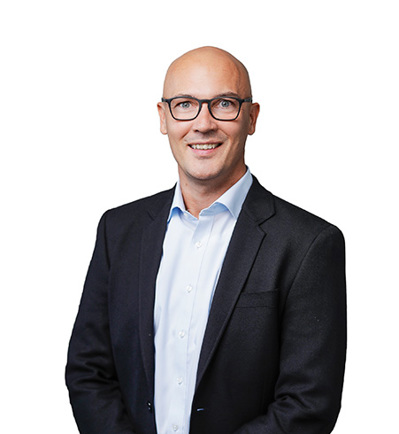 Strengthening the mission
Aside from the addition of Tore Buhrkall, the genetics company has also hired Ulla Gam Hansen as technical consultant. Ulla Gam Hansen has a background as sales- and development consultant at Agrosoft and as consultant at the Danish agricultural consultancy company, LMO. At Danish Genetics Ulla functions as an advisor for breeders and vendors. She is in charge of counseling both national and international customers on integration of breeding animals in the production, process optimization and data collection.
The acquisition of Tore Buhrkall and Ulla Gam Hansen is part of a bigger growth strategy that the genetics company has laid out in order to create the best genetics for the global pig production.
"As a breeding company we want to ensure that our customers get full value of our genetics. Therefore, we are strengthening the technical unit with Tore Buhrkall as head of technical department and Ulla Gam Hansen as technical consultant. With Tore and Ulla, we are bringing strong competencies into the company that will support our mission of delivering the best genetics for the global pig production. Together they contribute with a professional understanding of the everyday and the challenges on the operational level of the farms. This understanding will be of great benefit to the company," says Lars Dall, CEO of Danish Genetics.